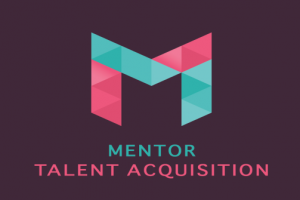 Senior Backend Engineer – Wroclaw or Hybrid
Mentor Talent have partnered with a Tech Company who are scaling their team and here is what we're looking for. See if you got what it takes.
Our mission is to make car charging easy by building the platform that connects charging point operators to EV drivers. We believe that a zero-emission future is dependent on the electrification of personal transport, and our job is to help accelerate the adoption of electric vehicles by making charging an EV simple.
We are a multi-sided platform with a broad product portfolio that spans B2B SaaS for charging point operators as well as end-user mobile and web apps for EV drivers to find chargers, see prices, start charging and complete payment.
We are looking for an experienced backend engineer with expertise in the design, development, and implementation of JVM based backend applications to help us build the e-mobility platform of the future. In Europe alone, about 30 million EVs will buy billions of charging sessions per year by 2030, and we are the leading platform serving this growing charging market. This is a
unique opportunity to become part of the next generation cloud based IoT product that is already serving millions of charging sessions each year.
What you will do:
You will be working in a cross-functional autonomous product squad majorly with Java, React and AWS. The squad members work in close collaboration with the Product Manager throughout the whole development lifecycle with strong focus on the customer and usability while building features.
Collaborate with your team to design and implement deployable features and products while enhancing the overall architecture
You build it, You own it – Full development lifecycle responsibility, from conceptualizing through to daily operations
Ensure good code quality confirmed by proper testing and static code analysis
Ensure that features and services developed are performant and scalable
Work with Engineering Manager to align on the technical roadmap for your product squad
Engage with the squad members to share knowledge
Mentor and coach other engineers in the team
What you need:
Strong coding ability in Kotlin and frameworks like Springboot
Experience in REST API development
Experience of any cloud platform
+6 years of experience within software development
Ability to solve problems creatively and effectively
Experience working in an Agile/Scrum development process
Experience with distributed computing, cloud security, SaaS architecture, DevOps
Experience in serverless architecture and Typescript is a plus
Apply now online or for more information, please reach out to nk@mentortalent.ie to organise a call with one of our Talent Consultants.