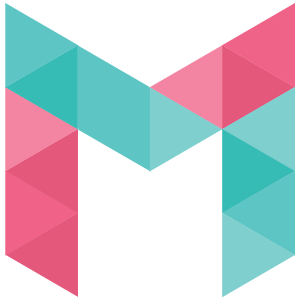 Description
Mentor Talent have partnered with a Tech Company who are scaling their team and here is what we're looking for. See if you got what it takes.
As Google Cloud's premier partner in AI, we provide world-class businesses with cutting-edge data solutions in the cloud.
We help clients take leading technology to the limits by combining our expertise in machine learning, data engineering, and analytics. With Google Cloud Platform as our foundation, we help businesses future-proof their solutions, deepen their understanding of consumers, increase competitive advantage and unlock operational efficiencies.
Our team consists of experts in machine learning, data science, software engineering, mathematics, and design. We share a passion for data & analysis, operate at the cutting edge, and believe in a pragmatic approach to solving hard problems.
THE OPPORTUNITY
We've reached a point in our evolution as a business whereby we require a highly enthusiastic Recruiter to source candidates for the Engineering and Analytics roles in the company and coordinate day-to-day recruiting activities. This is an exceptional opportunity to be part of a company of highly talented people across many different technical and commercial functions. Not only will you have a great foundation to develop your Recruiting/HR career, but you'll also get high exposure to the AI, Machine Learning and Analytics eco-system, so you'll quickly develop your knowledge in this area!
Datatonic places an exceptionally high value on acquiring and nurturing top talent, and consequently in your role as a Recruiter, you will be a key person in helping the company to achieve its objectives.

RESPONSIBILITIES
Reporting to the Head of Talent, you'll have responsibility for sourcing and managing candidate pipelines for a range of positions such as Data Engineer, Cloud Architect, BI Developer, BI Analyst.
Conduct a wide range of recruitment activities including organising interviews, screening calls, updating recruitment systems, attending recruiting events, employer branding support, etc.
Welcoming candidates and make introductions.
Contributing to various other HR & recruitment related activities, as required.
Requirements
A minimum of 2+ years' experience in an agency or in-house recruitment/resourcer role, with a proven background in sourcing and interviewing for a wide range of positions across technical areas.
Target-driven mentality, with strong motivation to earn bonuses based on results.
Ability to independently prioritise your workload, covering several tasks/projects simultaneously, with excellent organisational skills and attention to detail.
Individually you are sure-footed and enjoy professional interaction with all types or roles/seniority.
Strong communication and interpersonal skills, with strong written and oral proficiency in English.
Job Features
Talent acquisition expertise within the data, engineering and analytics eco-system, recruiting roles such as data engineer, cloud architect, BI developer/analyst etc.
Working knowledge of G-Suite tools (Gmail, GoogleDocs, GoogleDrive etc).
Benefits
The Basics: 25 days holiday in addition to bank holidays, choice of laptop, pension scheme (3% employer pension, rising by extra 1% per year worked), £100 home equipment allowance
Health & Wellbeing: Private Healthcare, Employee Assistance Program, Cycle-to-Work scheme, Discounted Gym Membership
Career Development: A personalised development plan to ensure you hit your professional goals with a clear roadmap for progression
Impact: The opportunity to work on cutting-edge AI and ML solutions spanning multiple industries and with market-leading organisations
Office Environment: A modern office set in the innovation hub of Canary Wharf with complimentary fruit, cookies, tea/coffee throughout the day as well as a shared café and working space with panoramic views of London
Team Vibe & Social: A welcoming and friendly team plus regular monthly social events and team offsites including Tasty Tuesdays (paid lunch) and Thirsty Thursdays (team drinks).
Job Features
Job Category
HR and Recruitment